Need Expert Advice? Call Now
Working in and around Northampton, Bedford, Corby, Desborough, Kettering, Market Harborough, Rothwell, and Wellingborough for a number of years, we can provide you with a range of heating services to fit your needs. From diagnosing and repairing a fault you have found with your heating system all the way through to designing and installing a completely new system, we are the only team of professionals to turn to.
Have a look through the range of heating services we can provide you and learn about why we should be your first and last team of heating engineers to turn to!
Get in touch with our team of professionals today on 07917 862 037 or 0800 488 0617 for more information!
Boiler Installations Northampton
Working with many of the very best manufacturers of boilers, our team of professionals have the knowledge and guidance to advise you on the best boiler for you. Listening to your needs and demands from the boiler, we will provide you with a range of options, showing you how they fit your needs and budget. Once you have decided upon a boiler we will go about planning the whole boiler installation in Northampton, working around you and your family to cause as little stress as possible.
Often the biggest cause of an inefficient heating system is the radiators. Here at RV Plumbing & Heating our team of professionals have the equipment and knowledge needed to clean and maintain all radiator systems, power flushing the entire system to make sure they are heating up correctly and efficiently.
Central Heating Maintenance
If the radiators aren't the cause of your problem, our team of professionals will carry out an entire central heating maintenance check, looking for all the cause of the problem and providing you with a clear break down of the solution. Here at RV Heating & Plumbing, we want to make sure that you are 100% confident in the solution we are providing you and will always fully explain what we are doing and what the benefit is from it.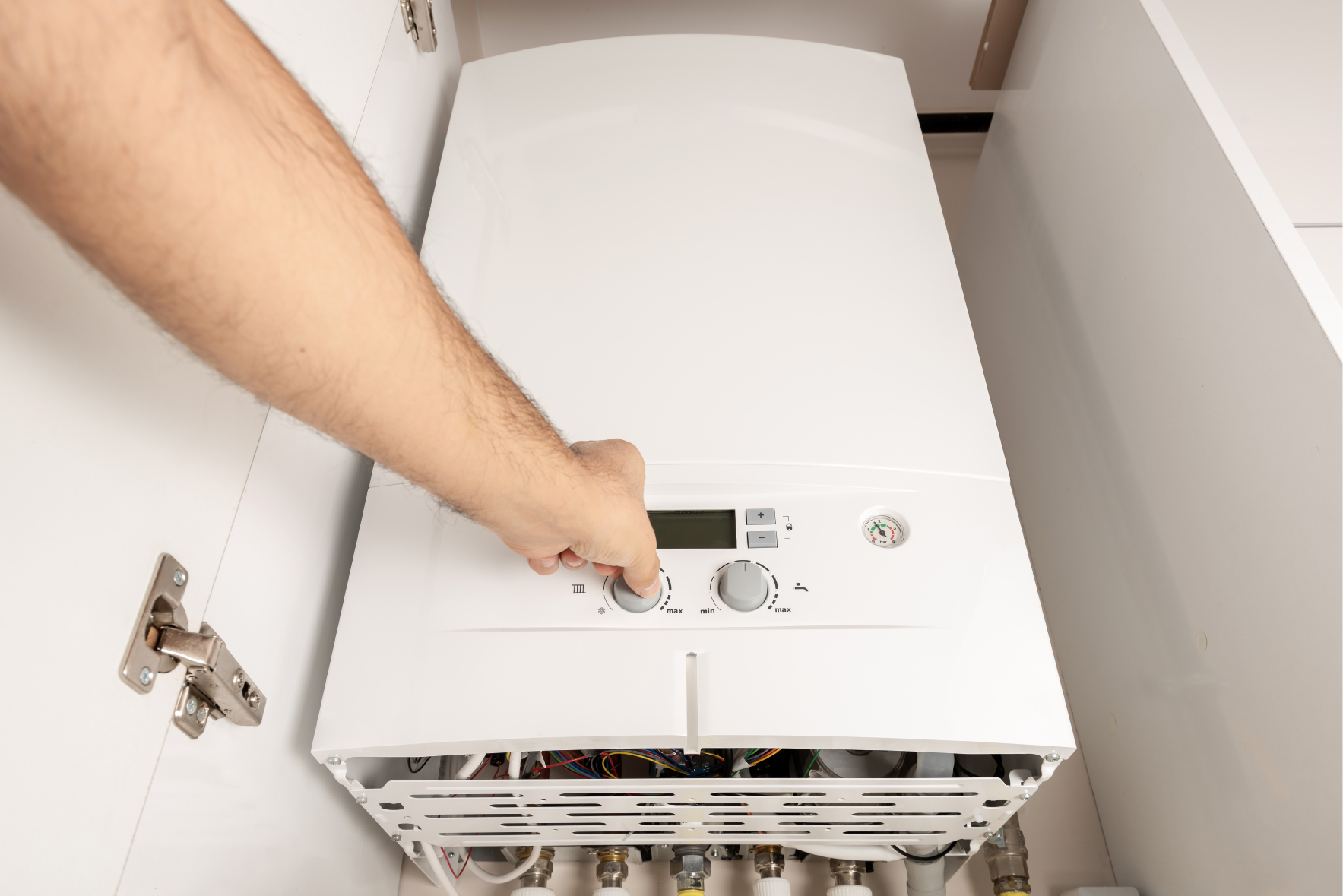 Working in the industry for over 25 years, we provide a range of boiler services to Northampton and the surrounding areas. Always providing the very best service the industry can possibly offer. You won't find a more qualified team!
Ryan Vanden Bos t/a RV Plumbing and Heating is an Introducer Appointed Representative of TradeHelp. Our firm reference number is 912835. TradeHelp is a trading style of Tradehelp Ltd, Marchwiel Centre, Bryn Lane, Wrexham Ind Est, LL13 9UT, registered in England (03712438), authorised and regulated by the Financial Conduct Authority (697812). TradeHelp are a credit broker, not a lender, and offer loans from a small panel of carefully selected lenders. TradeHelp do not offer financial advice and do not charge you for credit brooking services. All loans are subject to status.
© 2020 RV Plumbing & Heating